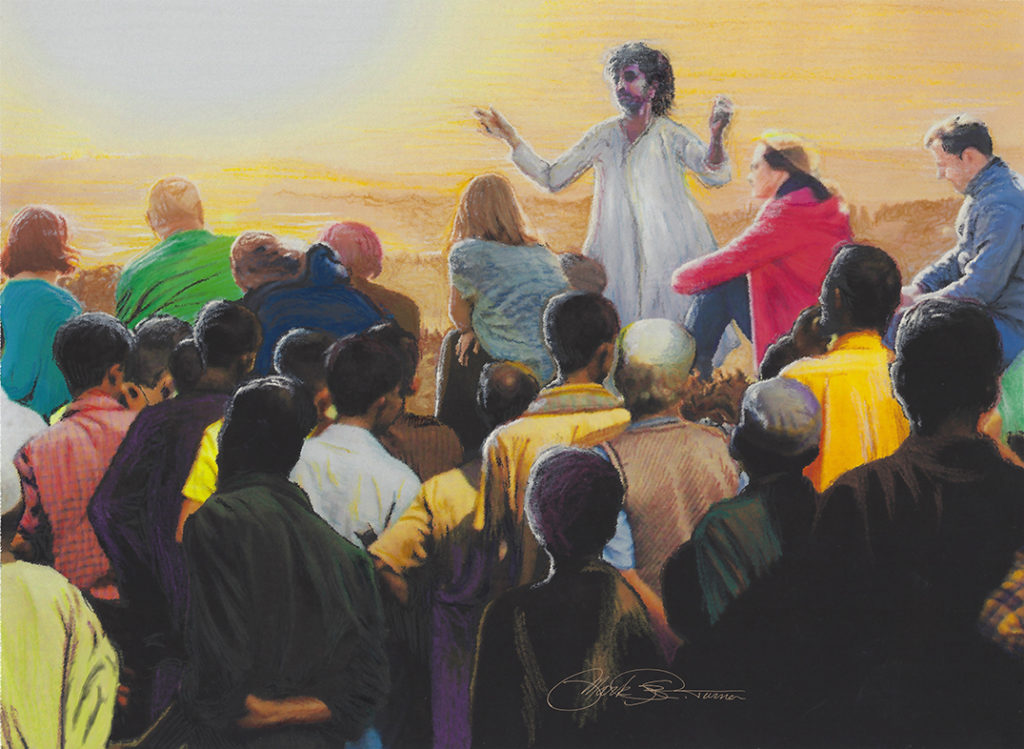 As I have posted before, creativity is a human gift which can be nurtured and grown in any occupation of life. For starters, see these posts:
Each of us can choose how far we will go as creators, which I believe is a collaboration with God. One source of clues for this belief is the ancient affirmations of Jesus spoken to a crowd on a hillside of Judea. They eventually were labeled "Beatitudes" because they were sayings describing a blessed life.
To many now the "Beatitudes" of Jesus are only platitudes. They have been remembered and repeated for 2,000 years until most people have grown deaf and passed them off as nice, unattainable ideals. Some just shake their heads and say,
"What? What is that supposed to mean? Why are you bothering me with this?"
When I consider that these are core tenets and values of Jesus, I tell myself to stop and wait.
These sayings do not view "blessedness" in the expected way; they are encouragements to give my all as a creator and not to hold back in the face of resistance. I pause, hovering over Matthew chapter 5, verses 1-11, and I apply them to my time and place in my language.
I offer my own wording of the Beatitudes as encouragement to meditate on Jesus' words until they speak to your own circumstances. Remember all the words we offer to each other are limited but can help unlock understanding which surpasses words and inspire direct communion with God the Source.
"When you realize you are spiritually incomplete, remember that you possess all the realm of God's Spirit."
"When you are troubled in your heart because of the losses of this world, remember you have the Comforter close and within."
"Though you know you are too weak, too small, too vulnerable and incapable of controlling the world, remember the earth is yours."
"When you wish for more enlightenment and your appetite for setting things right is unquenchable, know that you hunger for that which can be fulfilled — righteousness is possible."
"When you give out your help to others in need rather than protecting your own possessions, whether spiritual, emotional, or material, you will gain whatever provision you need as well — there is no impoverishment in generosity."
"Yes, you can have a pure heart and you will see God."
"When you create peace, mend division, stop fighting, silence that which foments war, you will be showing the characteristics of God's offspring."
"When you experience, on any level, any resistance to living and growing in the progression of God's call, you know you are a member of the reality God is forming; you know you are in the company of all those who have lived world-changing lives throughout history and are living as one more example for all to come."