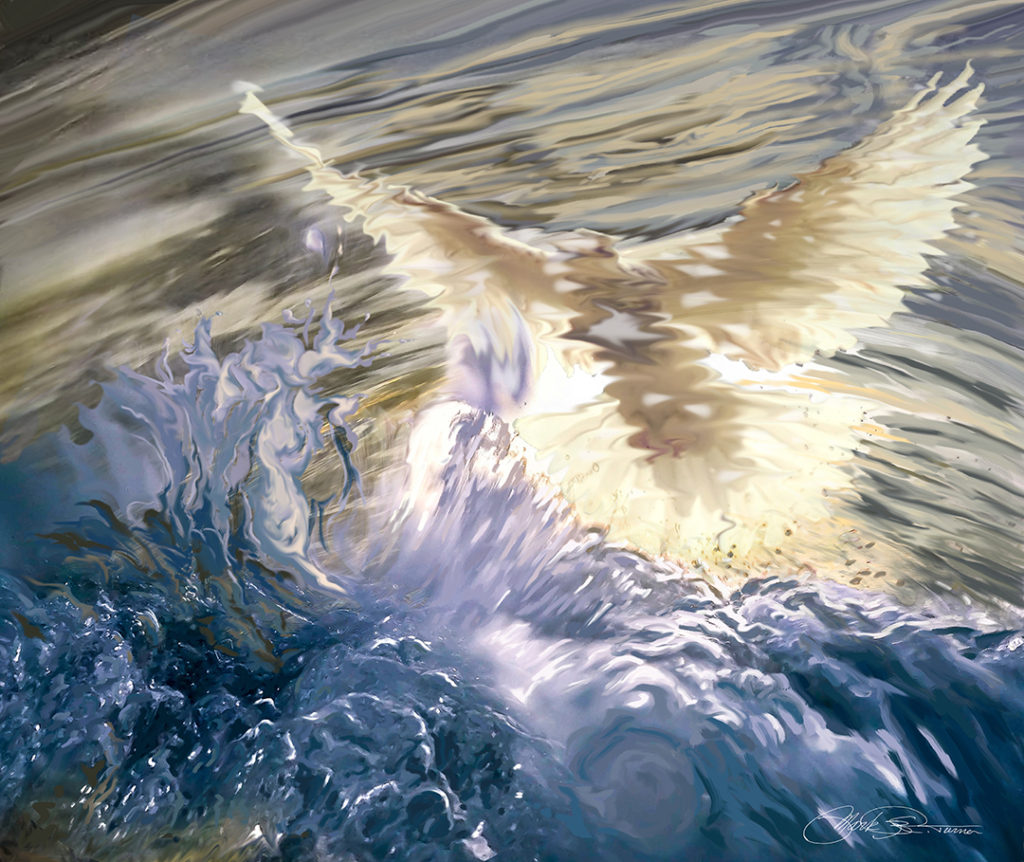 It is well known that affirming one's children is key to their future success. But all parents work within limits based on their own parents' limited ability to love and affirm. Even when we try to be affirming, our children do not always receive it. They develop their own limits which they pass on to their children or others around them. The result is that everyone has a stunted or even no sense of being broadly loved and approved of, and this has enormous impact on humanity.
For how long have our limits been passed down from generation to generation: centuries, eons, since the beginning? Can we break out of these limits and send new understanding on from our generation?
What we experience as a child forms our initial concept of Ultimate Reality.
It is one thing to get approval from our parents but when we move beyond them, we need it from others. So, we follow some life path in search of love and acceptance within the limits of the natural world and society which becomes less available the longer we search and work for it. We need it from beyond the limits.
I suggest that, regardless of our background or current status, we all have the capacity to awaken to the love and approval of Ultimate Reality.
From all accounts Jesus had a loving and accepting home life growing up within the given limits of his day. But he viewed his relationship to God as very personal like that of a son and father.
Our Elder Brother
As an adult Jesus went to be baptized by John the Baptist and the account tells of the kind of affirmation which he experienced from his "heavenly Father." When he came up out of the water a voice spoke, "This is My beloved son in whom I am well pleased," and a dove alighted upon him.
Because Jesus fully embraced what the Voice said at his baptism, he conducted his life as fully accepted by the Creator, Ultimate Reality. His word and deed were enacted on the basis that he was loved, approved and treasured by the Ultimate Reality regardless of parents and other people.
This enabled him to act as a "break-through member" of humanity, to live an unlikely life, die in solidarity with human suffering and resurrect as a new kind of humanity. Because he enacted a life awakened to his "family connection" with Ultimate Reality, he, as our elder brother, was the precedent for all humans' awakening.
Us, the Siblings
And so, each of us can awaken to our true selves and embrace the Voice that we are beloved and pleasing to God. Embracing that affirmation, we can rise in our set of circumstances as Jesus did in his, whether we come from a loving and affirming background or not.
The goal is not to be the "perfect" human being (and what is that?) but to walk through the circumstances you are given in your time and place, to do what you are made to do, knowing you are loved and accepted by the Ultimate Reality, God. This is not trying to be a duplicate of Jesus, or someone else, but to break through the barriers you encounter here and now as another "break-through member" of humanity empowered from beyond.
This is a faith walk — faith in the face of opposition — like Jesus breaking through impossibilities. When we encounter blocks and resistance to living life as God's offspring, we can say to them, "I am the beloved child of God who is well pleased with me. I will pass through this and the passage will expand the part of reality I am made to be."
 "I am the beloved child of God who is well pleased with me.
I will pass through this and the passage will expand
the part of reality I am made to be."  
There is always more awakening, further rising, more progress, onward motion. God is pleased that we have come thus far and wills for us to keep moving ahead, awakening more. To embrace this affirmation has enormous implications for humanity on-going.